About The Beauty Shortlist, How To Enter The 2017 Awards, Working With You
If you haven't entered the Beauty Shortlist Awards before, it's a simple 3-step process:
Complete the Entry Form HERE
We'll email you the Next Steps within 24 hours (48 if it's very busy)
Once you've paid the entry fee (£60 per product, or a special flat rate of £250 for 5 or more products), simply send in TWO FULL SIZE SAMPLES of each product you're submitting to the address we will provide.
THIS YEAR WE WILL BE GIVING OUT MORE AWARDS THAN USUAL TO REFLECT THE BUMP IN ENTRIES BECAUSE THE AWARDS ARE INTERNATIONAL FOR THE FIRST TIME (US, AUSTRALIAN AND SWEDISH BRANDS CAN SUBMIT SAMPLES LOCALLY)
Got a question? Please email: hannahbeautyshortlist@gmail.com
Entries will close this year on Tuesday 6 December 2016 and please note that your entry email or entry form AND samples must both reach us by then, at 5pm local time.
No extensions, so please get your entries in ahead of  the deadline.
GOOD LUCK!
FOR THE ENTRY FORM, 2017 CATEGORIES AND FURTHER DETAILS PLEASE CLICK BELOW
WORK WITH US: SOME OF THE WAYS WE WORK WITH BRANDS WE LOVE
Brand Development/Guidance and Special Campaigns (WAITING LIST)
Social Media Management (WAITING LIST – from April 2017)
We can also help with Press & Blogger Coverage 
Beauty & Wellness Brands – Strategy/Development/Consulting (email or phone, by appointment only, with Fiona – next sessions start January 2017. Consultations are a great way to get all of your questions answered, as well as a plan that ties in perfectly with your kind of brand.  Eg: What should you (really!) spend your budget on, how do you avoid the commonest start-up pitfalls, what's the most intelligent, cost-effective way to maximise your brand's consumer reach, and getting the most out of your PR – when's too early, when's not early enough, and which PR Agency to use?)
A ONE HOUR SKYPE CALL WILL COVER A GREAT DEAL OF GROUND AND YOU CAN EMAIL YOUR QUESTIONS IN ADVANCE. I HIGHLY RECOMMEND THIS FOR BRANDS THINKING OF REBRANDING – OR NEW START-UPS. THERE IS AN UPWARD CURVE – AND SOME FLAT-LINING – WHEN YOU LAUNCH A BRAND – AND IT'S VITAL TO KNOW WHEN TO SPEND, AND WHEN TO NOT SPEND, ON PR.
Contact
2) Retail Introductions/Placement (FULL – NEXT OPENINGS JAN 2017)
3) Website Rewrites + Copywriting + Press Releases (enquire for details, I do less of this than I used to)
How to reach us:
Hannah at hannahbeautyshortlist@gmail.com (AWARDS ENTRIES & EDITORIAL)
Fiona at beautyshortlist (at) gmail.com (Brand Consulting, Retail Intros,etc)
About The Beauty Shortlist
The UK's No. 1 Clean Beauty Blog/Influencer, with the largest reach/numbers across social media
Our Annual Beauty Shortlist Awards are the biggest, most independent, non-sponsored, most thoroughly judged (not voted!) Awards in the UK, open to all international brands for 2017 (entries open 1 Sept or please email hannahbeautyshortlist(at)gmail.com for extra early bird entry info
We have ZERO allegiances to ANY brands, both our reviews and Awards are completely honest and every product is put through its paces. Beauty mistakes can be expensive and our mission is to sift out and showcase the absolute best – whether it's a new start-up launch in Cornwall or a household favourite like NYR or Weleda, it doesn't matter, the product simply must be stellar and the highest ranked across all our judges' sheets.
We DO feature non-organic brands too, if the product is particularly effective and worth sharing.
Ten expert judges in the UK will make up our 2017 BEAUTY SHORTLIST AWARDS panel but we will also have judges on board in Australia, US, Scandinavia and other territories for the first time, enabling brands to send their samples locally, saving on costs and helping reduce the carbon footprint. International brands do not have to be sold on a UK site this year.
The 2017 March Awards date will be confirmed shortly (the official Online Form and CATEGORIES TO ENTER will be up 1 September) and for details on HOW TO ENTER please send an email to Hannah – Hannahbeautyshortlist(at) gmail.com
We also run our teddy bear logo "mini awards" – the popular clean, green Mama & Baby Awards – every summer (these open for entries in April 2017)
We are big supporters of little brands and have helped overseas brands launch in London and love nurturing brands with exceptional potential.
Feel free to contact us with any questions.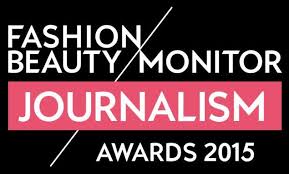 (Gardener's hat £5, Winter Weekends in Morocco #priceless)
BLOG AWARDS NEWS
November 2015 –  I've been nominated for The UK Beauty Blogger of 2015 in the first ever VUELIO Blog Awards in London on 21 November.  The Top 4 UK Beauty Blogs are:
British Beauty Blogger
The Beauty Shortlist
London Beauty Queen 
Pixiwoos
See the line up on Vuelio's website
VUELIO are industry leaders when it comes to blog rankings, so it's fantastic to be included – thanks Vuelio!
October 2015 – The Beauty Shortlist made the final 5 in this year's Fashion Beauty Monitor Journalism Awards 2015, won by Bridget March (Cosmopolitan) – congrats everyone! The final 5 included Lee Kynaston (Men's Health) and me – exciting news as The Beauty Shortlist was the ONLY independent blog/online beauty site in the top 5 which comprised Cosmopolitan, Men's Health, Net-A-Porter, Get The Gloss and The Beauty Shortlist.
September 2015 – Shortlisted for Online Beauty Journalist/Blogger of the Year in the Fashion Beauty Monitor Journalism Awards 2015 – see the just announced shortlist HERE
Online Beauty/Grooming Journalist/Blogger of the Year
Anna Hunter, Get The Gloss
Bridget March, Cosmopolitan.co.uk
Danielle Fox, The Edit, Net-a-Porter
Lee Kynaston, Men's Health
Fiona Klonarides, The Beauty Shortlist
Featured in: The UK's 27 most powerful bloggers – we've crunched the numbers
by BLOW Ltd./Fast Beauty
CISION Industry Social Media Rankings
Top 20 Beauty Blogs – February 2015
Also in the Top 50 UK Blogs (Lifestyle, Fashion, Food & Beauty) –  December 2014
Top UK Beauty Blogs – March 2014
Voted into the Top 25 Who's Who for 2015 – Natural Beauty Yearbook
A few highlights from the last 5 years
2014: Voted Top 25 Who's Who – NATURAL BEAUTY YEARBOOK (No. 9) 
2013
December 2013: Top 50 UK BLOGS (CISION Social Media Index, No. 23)
November 2013: Top 10 Who's Who in the Natural Beauty Industry – 25 most influential industry personalities, Natural Beauty Yearbook 2014 (No. 9) 
April 2013: Shortlisted in the final 5,  Fashion Monitor Journalism Awards ("Best Beauty Blogger of the Year 2013")
February 2013: The Beauty Shortlist ranked No. 2 in the Top 10 UK Beauty Blogs (Cision – 28 February 2013)
July 2009 
The Beauty Shortlist's first ever post…
Want to get in touch?
You can contact us via the
CONTACT FORM AT THE BOTTOM OF THIS PAGE
What are we about? We're…
80% glam, 90% green
On Twitter @BeautyShortlist
On Facebook www.facebook.com/BeautyShortlistUK
Health and beauty journalist Fiona Klonarides founded The Beauty Shortlist in 2009 to offer an objective, honest "best of beauty" edit of the best beauty products and brands on the market,  whether it's a small Cornish skincare company or a French "laboratoire" pharmaceutical brand producing high end beauty products with higher price tags.   Covering health and beauty for 10 years, she has also handled PR for luxury hotel and beauty brands and also writes for beauty/lifestyle sites.
A final thought…