MAROC WEEK: Live Like A Local in Essaouira and Marrakech
I was sitting in a cafe yesterday next to two surfers who were flicking through THIS new glossy mag HIKAYATS Essaouira (and it's in French AND English for a change – yay!)
One of the guys turned out to be the brother of top windsurfer Boujmaa Guilloul, Morocco's windsurf champion, on the cover.
Le sourire Guilloul
Morocco has become a major surf, kitesurf and windsurf destination (Essaouira's famous for kitesurfing) and because winter  temperatures in Essaouira stay mild (and the summer winds keep it cooler in summer) it's a great place to come any time of year although technically the windiest month is August and the least windy is October. Whatever time of year you come, Essa has the best thermostat! Never too hot, never too cold.
Bouj is a legend here in Morocco –  and worldwide – so it's great to see him on the cover!
As Maroc Week draws to a close (beauty up next, tomorrow), they say the best way to discover a place is to live like a local, so I asked some of my friends and contacts (both Moroccans and expats) for their don't-miss tips and good places to go, stay, eat…and shop. Here's what they came up with.
First up: MARRAKECH
PER SJODELL – MARRAKECH
Follow Per at www.riadarabe.blogspot.com 
1) WHY DID YOU COME TO MOROCCO?
I am a Swede with a background in fashion and retail. I first came to Marrakech on a photo shoot and fell in love with the city. We kept coming back and three years ago we bought a small riad in the medina. Since January 2015 I have Marrakech as my permanent base and I travel to Scandinavia on a monthly basis for my board assignments (Chairman of fashion chain Lindex and design agency Identity Works, board member of Stockmann). Me and my partner are involved in the local charity organization Project Soar that works to empower Moroccan girls and we also study Arabic and try to travel as much as possible.
Per's riad in Marrakech
2) WHERE IS YOUR FAVOURITE PLACE TO STAY?
Palais Riad Lamrani in the Marrakech medina is the most beautiful of all riads we have seen, simply stunning!
Peacock Pavilions, super chic and stylish little boutique hotel in an olive grove outside Marrakech. Possibly the coolest place in Morocco.
Michlifen Suites & Spa in Ifrane, amazing hotel and restaurants in stylish ski resort Ifrane (about 50 minutes drive into the mountains, from Fez).
Maison des Artistes
Maison des Artistes in Essaouira, it's a great boho and hippie chic place with amazing ocean front location in the medina
Sofitel in Casablanca, the coolest Sofitel in Morocco
3) BEST PLACES TO EAT
Le Table du Palais, the restaurant of Palais Lamrani – amazing food!! Only open for lunch (Marrakech)
The international restaurant of Royal Mansour, pricy but amazing (Marrakech)
ILimone, excellent Italian in the Marrakech medina
La Villa Canaille, French bistro style and good wine list (Marrakech)
The roof top terrace of La Sultana in Marrakech
Umia, brilliant food by a French/Moroccan couple in Essaouira (Skala)
4) HOW TO LIVE LIKE A LOCAL – any tips?
Learn some basic Arabic, enough for taxi drivers and to say no thank you to sales men
Look confident and smile, talk to people, show interest in their families and trades.
The Marrakech Biennale, the sixth edition kicks off in February 2016
The Marrakech film festival in December
TedX – the annual Ted Talks in Marrakech and Casablanca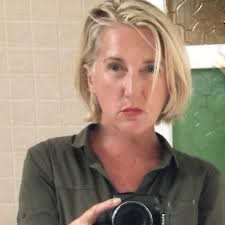 Marlène Pauly from Coco-Morocco.com – ESSAOUIRA
Although my reviews most of the time involve posh and fancy places, I love the local life when I'm in Essaouira. Living here for about 3 years makes these small gems the meeting points to catch up and get the newest gossip in town …
Marlene sells Berber rugs which help fund Moroccan women and provide a regular livelihood for the Berber women and their families (rug making and argan production are the two main ways they survive)
My choice for breakfast:
cheap and authentic:
My absolute favorite breakfast spot; the corner cafe at Av. Lalla Amina and the Beach Boulevard. Near Cafe Mogador. Don't forget to ask for the Amlou because I haven't had it anywhere better then here.
with a view:
Cafe de La France:
Want to act as the locals? Go and queue at Chez Driss to get your favorite pastry. (Almond croissant is mine). Head over to Cafe de France, take a table along the wall because these are the best ;). And order your coffee or whatever. If you stay long enough you will even catch a glimpse on the betting inside 😉 (horses). And outside it is a parade from authentic Souiris coming and going enjoying yet another day with sun and sea.
My choice for lunch:
cheap and authentic:
Try the small restos behind the jewellery quarter at Av Mohamed Zerktouni, pass the covered area with all the jewellery shops and you will come to a small street packed with local food places.  Authenticity guaranteed.  Try all the different original Moroccan dishes. You haven't visited Essaouira if you do not try grilled sardines!
with a view:
Le Simoun:
You can't leave Essaouira without having climbed all the stairs at this place. I think it is the most spectacular lunch spot you can find and their menu is just as it should be for lunch, not too complicated and a little original.
My choice for dinner:
cheap and authentic:
You find plenty of local restaurants in every street, just look if it appeals to you and try it out! the restaurant scene is changing fast among these small places!
with a little something:
Caravane Cafe for the spectacle, Scottish-owned One Up for the wow factor interior, Zahra's Grill just across from the beach near the Atlas Hotel and Spa for the sunset and the seafood.
If you are in Essaouira long enough, there are plenty of places, but when I need to pick a spot to take friends out that are visiting just for the evening, I mostly end up in one of the above mentioned.
It all depends on what they are expecting from the evening.  One Up does not serve alcohol but a drink at the rooftop of Taros after dinner, with a spectacular view of Essaouira's huge bay will make up for that.
My choices for shopping:
Rue Skala starting from Place Moulay Hassan:
Here you will discover some great alternatives for the '10 in a row' souks in the Medina. It's a lovely street to walk along. The one that stands out for me is Basma, because of the beautiful alternatives for the Babouche, the traditional Moroccan slipper.
Raffia shoes are a real Essaouira export product and a female entrepreneur that I work very well together with because of her social engagement and her female approach is Najad, you can find her shop in 33 Rue Allal Ben Abdellah, EssaouiraTel : +212 6 15 91 09 85
My choices for sightseeing:
it all depends on :
Being a first time visitor I advice you to stroll the medina as it unveils itself to you. Essaouira is a small town where LAID BACK is key-word and that's how you have to get to know it's Medina. Wonder around and when something interesting shows up, like the bastion at Bab Marrakech, the Scala at the ocean side or the port with it's small boats, ENJOY it and know it will always be there when you return 🙂
You never really get to know Essaouira inside out. Every time I wander around I see new and interesting details that catch my eye for a picture. Walking along the beach in the early morning makes me see a different setting every time.
my life in Morocco :
I'm doing personalized search on exciting real estate, I help riad owners find their target audience and offer them triggering renovations to meet up to their clients needs and last but not least visiting so many riads gives me quite a good overview on holiday stays, that I share on my blog.
On the level of social entrepreneurship I source more and more interior objects directly in the villages. Some of these I have started to sell with the label 'create for independence'.
Direct support to local women.
Creating on two levels: beautiful interior objects AND more independence in raising their families.
We are working on getting them to organize themselves in a way so a more efficient production and sale is possible.
http://soukmorocco.tictail.com/products
Othman…of Othman Chic and Mega Loft – ESSAOUIRA
There is nothing I can add to everything that's been said about local artist and artisan, Othman. He's an Essaouira legend and interior designer (and he also sources and sells gorgeous mega-colourful Moroccan artisanale objets d'art and crochets the coolest hats – I might need one this winter).
If you're only in Essaouira for one night, head to Taros first for sunset drinks then on to Mega Loft for cool Berber-chic interiors and live music served up ad lib style by local musicians.
Othman made me the best avocado smoothie I've ever had in Morocco. (I think it was avocado, milk, dates, nuts, raisins and a touch of orange flower water…need to go back and check the recipe) Divine!
PS: He just shaved his beard off but Othman is spot-able from a mile away.
Mega Loft is at 49 Rue Yemen, near Pasta Baladin. A good spot to stop for a cool fresh-squeezed orange juice on a warm, windless Essaouira day.
1) WHO YOU ARE AND WHAT YOU DO?
My name is Othman Hibatallah, known as Othman Chic (artist name) and I was a crochet teacher (my first job). At the moment, I'm an interior designer and manager of my own Restaurant Gallery and shop, MEGA LOFT.
2) YOUR FAVOURITE PLACE TO STAY (any destination in Morocco):
I love to live and stay in Essaouira, it's the place to be for me.
3) BEST PLACES TO EAT 
Mega Loft is one of  the best places to eat in Essaouira with good vibe and live music.
4) HOW TO LIVE LIKE A LOCAL 
It's easy to live like a local, you need to get closer to the people here who are generally very kind. Another tip – before buying anything you need to look around and make your own investigation about quality and price first, then go back and buy!
MAX LAWRENCE  – MARRAKECH
Lawrence of Morocco is a specialist, tailor made tour operator (only serving Morocco), founded by Max's dad and now run by Max.
www.lawrenceofmorocco.com
1) WHAT DO YOU DO?
We organise mid to high end travel to the country and endless wonderful activities.
2) YOUR FAVOURITE PLACE TO STAY?
I really like Les Deux Tours which is located in the palm groves only 12 minutes by free shuttle from the centre of Marrakech. It offers wonderful gardens and pool and has a lovely traditional 'hammam'.  The restaurant is great both for lunch and dinner but Marrakech also offers many wonderful places to eat within easy reach of the hotel by taxi.  Staying in the palm groves as opposed to a riad in the medina enables one to enjoy dipping in and out of the madness of Marrakech without having to sacrifice the joy of having lots of garden space and a decent sized pool that is well exposed to the sun.
3) BEST PLACES TO EAT
Restaurant Yacout, Marrakech
4) HOW TO LIVE LIKE A LOCAL – any tips on blending in/buying things/festivals, etc?
Best tip for walking round the markets is to take a large bunch of keys to shake in your hand as locals know that tourists never hold bunches of keys and therefore you will get hustled less : )
Always haggle when in the artisan markets.  It is rude not to.  However, some of the best shopping is in the French part of town called "Gueliz":
https://www.lawrenceofmorocco.com/holiday-advice/holiday-shopping-in-morocco
ALICE MORRISON – alicemorrison.co.uk
Journalist and adventurer (that's a CAPITAL A!), Alice recently crossed the hostile peaks of the Atlas Mountains to the Atlantic Ocean with her expedition partner Rachid Ait Elmahjoub.  A journey that for most, would be unimaginable.
Starting at the summit of Mount Toubkal at 4167m, ending some 300km later at the surf resort of Agadir. A British/Berber first!
Nobody has done this route before and it's absolutely gruelling. The expedition was sponsored by Epic Morocco.
Alice also completed the toughest foot race in the world, the Marathon des Sables in 2014. She fell in love with Morocco and stayed…
Alice's Top Tips
1. Have an Adventure. Morocco is the land of adventure so take full advantage. Climb Mount Toubkal, the highest mountain in North Africa, go camel riding in the Palmeraie at sunset, or run the Marrakech Marathon.
2. Learn how to say hello and then say it and smile. "Salaamu Alaykum" (peace be with you). Everyone will love you.
3. Eat some pastries. They are delicate, almond-filled and little mouthfuls of paradise.
Sue Hunt, owner of Riad Lune Etoile – ESSAOUIRA
Best early morning coffee, in total solitude – Le Panoramique next to Explora Kitesurf by the beach.
Best cafe service – Platinum, it's good late afternoon and for an evening meal.  A real "find".
Amazing lunch and chocolate cake – Pause Gourmande.
I've found a cute and efficient little babouche/leather sandal shop, very new, opposite the Hotel des Amies and if you are inspired to design your own kaftan, there's an excellent tailor up the dark little alley next to the main square where Taros and Cafe France are located!
~~~~~~~~~~~
There are a lot of new places popping up in Essaouira, and I'm working on a new Insider's Guide to my favourite place in Morocco. If you're visiting and would like tips, get in touch!  
The Insider's Guide will run later this year.
Another sunny autumn day in Essaouira, 28C last week and 18C at night, still sleep-in-a-T-shirt weather